I bet that's a question you've never asked yourself before…
But it's important you do. Because in the world of technology, there's a definite link between what you pay out to your IT Support provider, and the level of quality of service you receive.
Picking an IT provider on price alone is a false economy. If you're paying too little, you're running one of four big risks.
Find out what they are in our brand new guide.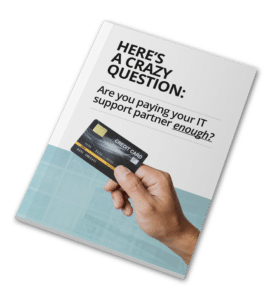 Download it and take a look, and contact us today if you have any questions on how BoldTech Solutions can help you get the most out of your technology.